Health Ministry News for March 6 2022
Health Ministry News for March 6 2022
Health Ministry Contacts
• Health Ministry – Bev Wilkerson 660-473-2033
• Bereavement Ministry – Ann Dove 660-527-3794
Take Them a Meal – Marge Wehman 724-448-4482
• Prayer Shawl Ministry – Rectory at 827-2311
• Crochet & Sewing Tuesdays – Carol Schibi 660-620-3795
March is National Nutrition Month!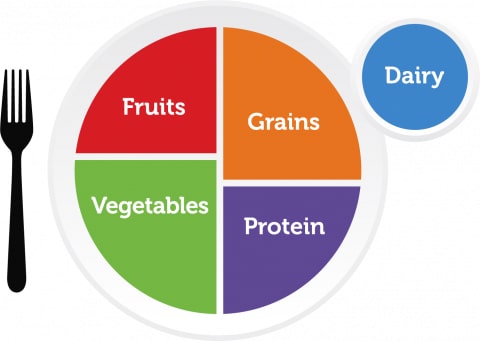 Fruits – 1 ½ to 2 cups daily is recommended. See www.myplate.gov for more information on each group
Vegetables -There ar 5 groups of vegetables: dark green, red or orange, peas beans and lentils, starchy vegetables and other. Be sure you are getting at least 3 servings daily from a variety of the groups
Grains – Make whole grains part of your daily intake from this group. For women 3-4 oz daily and men 4-5 oz daily.
Protein In general, 1 ounce of meat, poultry or fish, ¼ cup cooked beans, 1 egg, 1 tablespoon of peanut butter, or ½ ounce of nuts or seeds can be considered as 1 ounce-equivalent from the Protein Foods Group. The table below lists specific amounts that count as 1 ounce-equivalent in the Protein Foods Group towards your daily recommended intake.
Dairy 1 cup of milk, yogurt, or soy milk, or 1 ½ ounces of natural cheese can be considered as 1 cup from the Dairy Group. 3 cups is recommended for those over the age of 9.